Hi everyone! No post since Valentine's Day....yikes! lol Well, I'll make up for it now because I've got something new to share, my latest vintage obsession: jewelry sets. You know, I've never been a girl that needs the most expensive piece of jewelry. I'm perfectly happy with plastic beads and anything else as long as it's fun and/or sparkly! lol
So here's the first fabulous set I got. This one is from the ultra awesome Etsy shop:
Art Deco Dame
: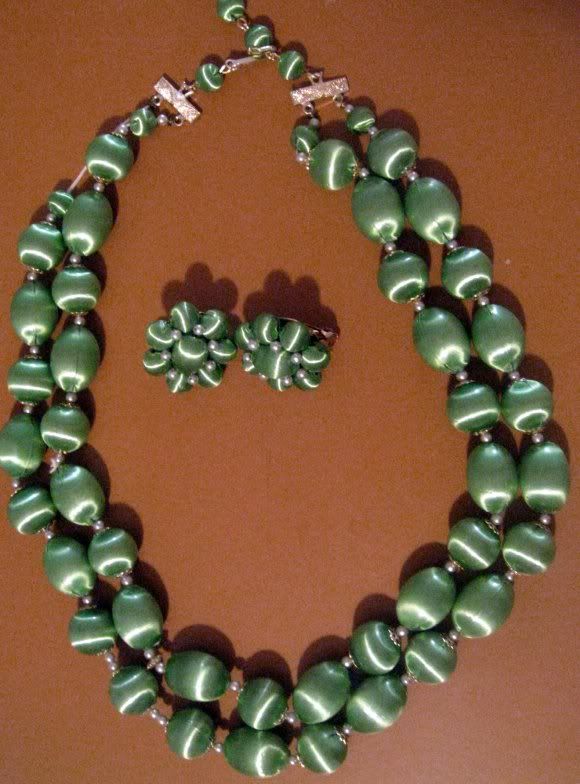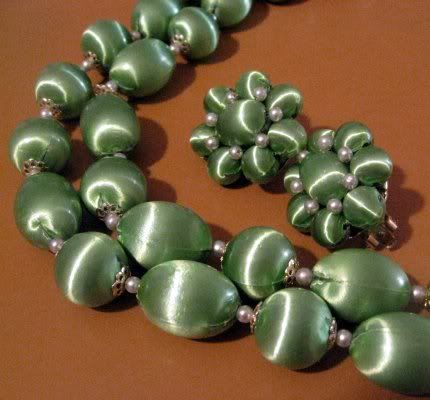 And these next two sets are from a local vintage store that I haunt quite frequently. lol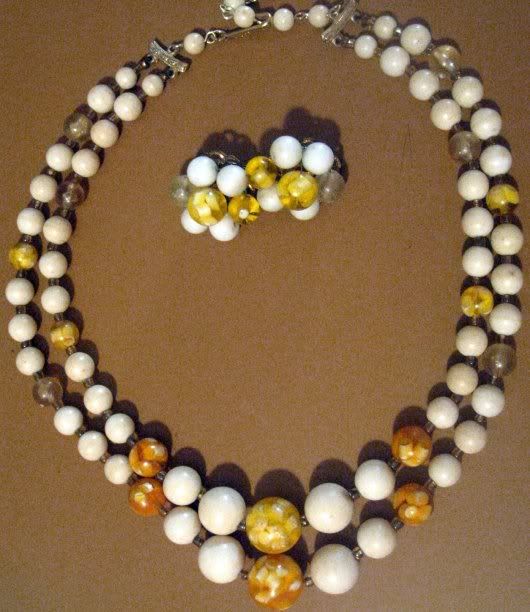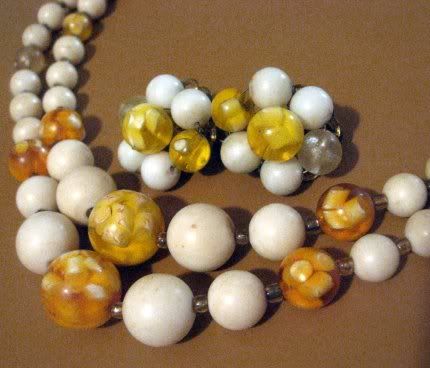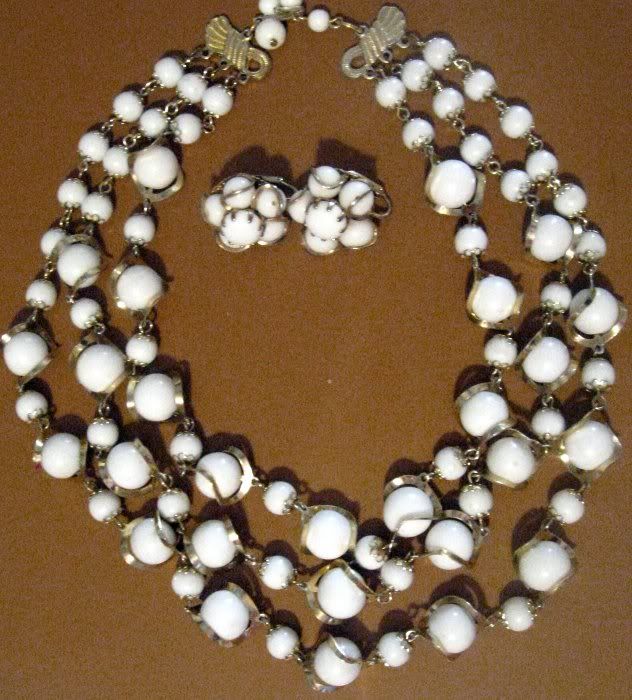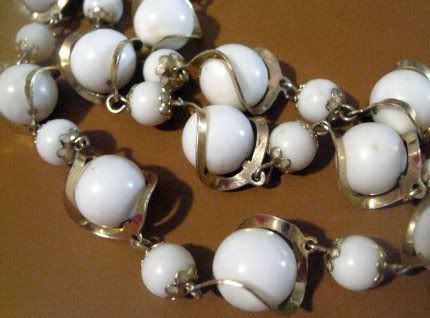 What is your current vintage obsession?