Now what is a vintage magazine without an ad for Cashmere Bouquet? And on this Valentine's Day what could be more appropriate than a bed of roses? Thank goodness the July 1955 issue of the Ladies' Home Journal is there for us!

**This is an ad from my personal collection, scanned in just for you! Feel free to snag this ad FOR YOUR PERSONAL USE ONLY! No big and bad terms of use and you don't have to link back to me just please do not sell this article as part of a clip art CD or anything like that. I will send the thorns after you....and it will hurt. :D Also, please make sure to save it to your own computer! Photobucket has started charging for bandwidth use overage-BOOOOO-urns. Thank you!**


Ahhh..."the sheer luxury of having every inch of you soothed and sweetened with Cashmere Bouquet talcum powder..." What a delightful tag line! Does anyone use talcum powder anymore? I can remember my mom having talcum and me playing with it when I was a kid. I always felt so fancy when I would smack myself in the face with the powder puff just like they do in the Muppet Show. lol
Cashmere Bouquet is the name of an actual flower, also known as Rose Glory Bower, Mexicali Rose, or Mexican Hydrangea.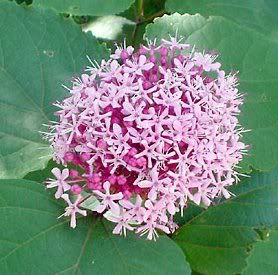 (Picture from Davis Wiki)
Here's wishing you a day of sheer luxury!