I made a trip to my favorite chain-type thrift store the other day (NOT Goodwill by the way as I'm still convinced they toss out all of the cool polyester goodness in favor of labels. lol :P) but it's a good one and it's nice and junky. Piles upon piles and racks upon racks of delicious, sometimes half broken vintage-y awesomeness i.e. Maggi's Heaven.
I found a collection of teen fiction from the late 50s, early 60s and look how nice someone was: they wrote the prices on the dustjackets. Wasn't that terribly terribly thoughtful of them? *commencing eyeroll in 5...4...3...2...*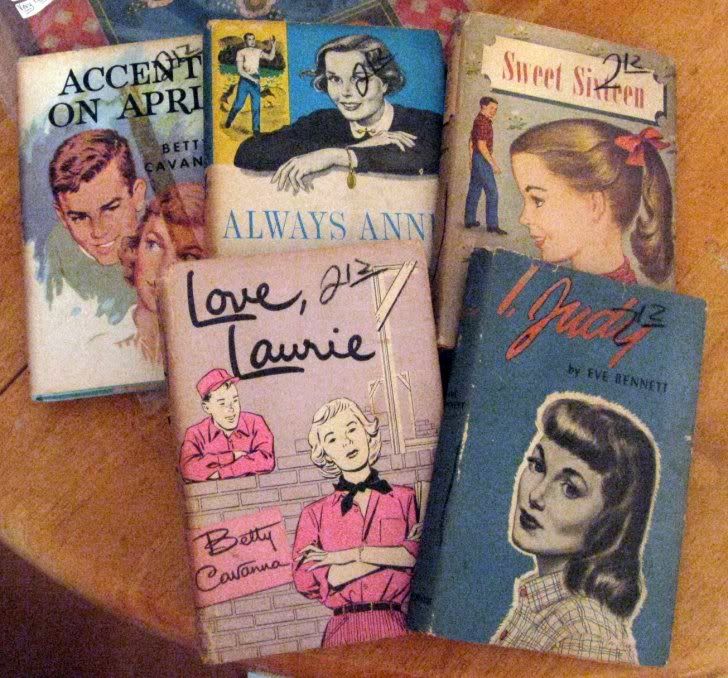 I've started reading "I, Judy" and it's...interesting. First of all, Judy is a real whiner and she's getting on my nerves. She got a spot on the school paper and was all excited till some B*s leave a note on her desk saying how she doesn't deserve to be on the staff and she should quit. So now she's all emo and hates herself. Any chance at all this will end with her tracking down these girls and beating the crap out of them? Okay fine, maybe not beating them up but she better get something out of all of this by the end! So far the best part is when you find out that Judy's mom is a mean yet beautiful "businesswoman" and her best friend Kay's mom is a "frowsy" yet happy housewife. Geez, we can't win here! So needless to say, I will enjoy reading all of these at some point! :D
But my most exciting find of the day was purses! You know, over at
Lemondrop Vintage
, Marie was talking about vintage purses and I left a comment about how I didn't have any...well, no longer! Behold, my very first vintage purses! *gasp*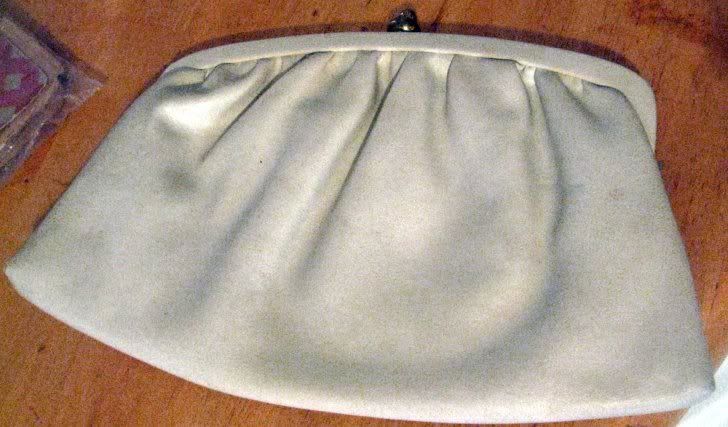 Okay so this might look like your typical clutch (it is a Stylemark by Mutterperl bag) but what won me over was the fun stripey lining:
This one is my favorite, so cute and in pretty awesome condition (one little rub mark on the front):
It may not look like much on the outside but for its size, it's the most functional purse ever! Check it out: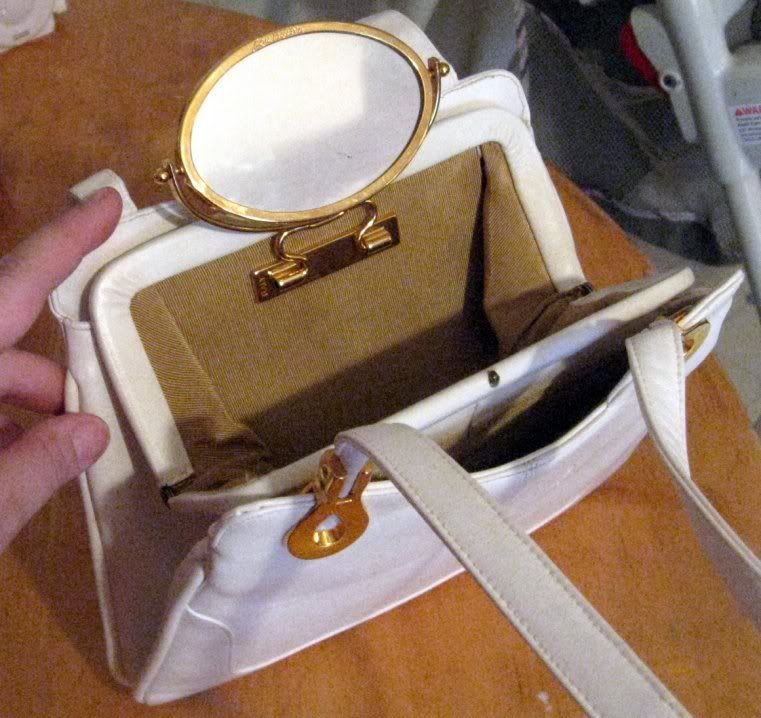 How cool is that mirror inside?! No real markings on this one except that the mirror has "Italy" engraved on it and a "V" on the gold embellishments on the front handle. Very cute indeed!
And speaking of even more vintage purse fantastica, Lemondrop Marie is giving some away on her blog! Make sure to enter by March 31st, you can click here for the post:
Spring Day and Night Giveaway
Any good finds lately? Do share! :D