This is me, just your average crafty vintage-lovin' snarky type geek.
My name is Maggi. I live in beautiful North Carolina and I am obsessed with creating things out of yarn, glue, paper and glitter. I also enjoy reading, blogging and watching shows like The Bachelor/Bachelorette, Firefly and Invader Zim. I have a passion for anything vintage and love playing video games.
I am currently addicted to listening to Jpop, Perfume and Girl Next Door being two of my favorite groups. If it's not Jpop then more than likely I'm listening to ABBA, The Doors or The Monkees. I also love Pullip dolls, Battlestar Galactica, sushi, Jane Austen, coffee, roller derby, movies, kawaii, Disney World and the color pink. You can learn more about specific movies and what not I adore by checking out my Blogger profile
here
. You can also visit me at my craft blog:
Just Add Glitter and Stir
.
I'm married to a fabulous man I met through Xbox Live. We're just two gamers that fight over the controller instead of the remote.
We stopped playing video games long enough to have Toot.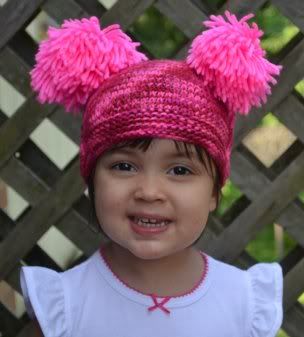 Then we took another break to have Zippy: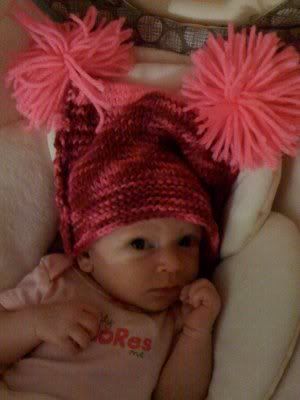 If I were ever stranded on a deserted island, I would be most content just having my Man, my girls, my stack of 1950s Ladies' Home Journals and my Stickles collection. That's me in a nutshell.
Feel free to e-mail me anytime at: justaddglitter at gmail dot com.
"You stay classy San Diego!"