You know, for those that not only enjoy vintage but love to
dress
vintage as well, it can be hard finding a complete outfit in one place. Typically you spend most of your time finding a dress here, a hat there, some shoes from that guy and a purse from that other guy. Luckily the internet has slimmed down a lot of the vintage "looking to match" time for the most part. I also have to thank the internet for introducing me to one of my favorite online vintage shops:
Art Deco Dame
.
I have bought from this fabulous shop multiple times and can vouch for her fantastic customer service and quality of items that she sells. But today I'm highlighting her shop as during my last visit to
Art Deco Dame
, I found all of the pieces to create one complete vintage look. Huzzah!
Let's start up high with this
delicious very berry hat
:
And then we have the 1980s doing the 1950s with this
cute cute cute cherry dress
: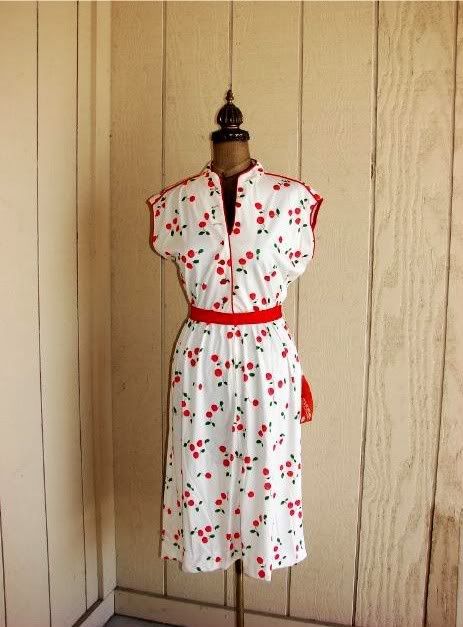 And of course we need a
darling purse
: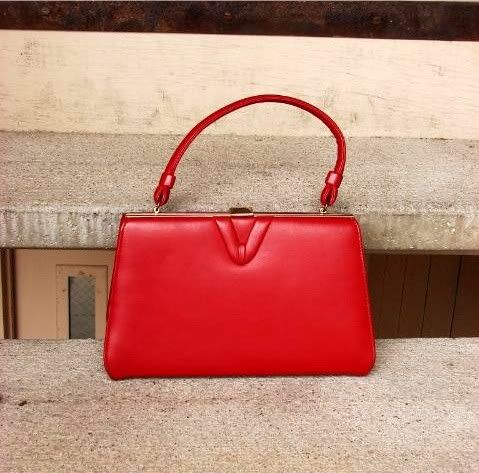 Add these
golden cherry earrings and pin
: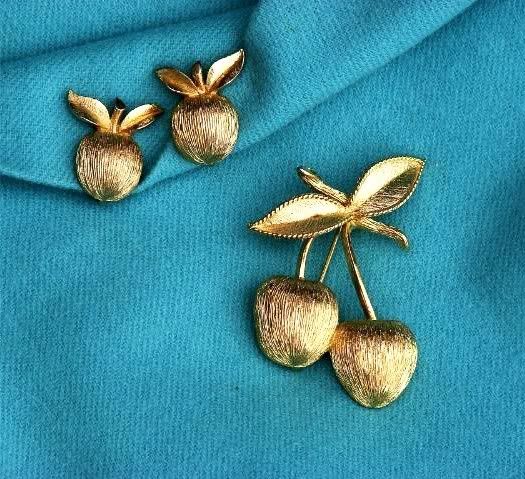 And she
even has shoes...in my size
! *faint*: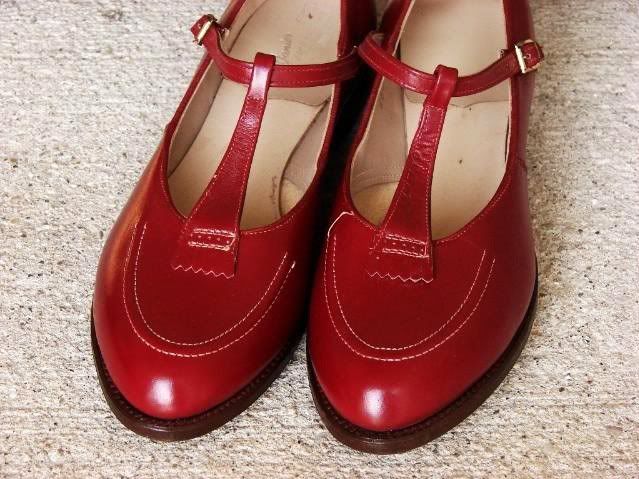 And there, you are instantly fabulous! Oh how I wish I could get all of these amazing things for myself!!! *kicks empty bank account* Anyone out there hiring bloggers? LOL ;) You can visit her blog
Pretty Little Things
or go crazy in her shop,
Art Deco Dame
.
What have you found round the 'net lately?