Hi everyone!
Welcome to part two of my finds while visiting my mom. :D The second day we made a stop at
Granddaddy's Antique Mall
which is a HUGE antique mall. But before I get to that, I forgot a couple of things that I got from Goodwill that I meant to add to the last post:
I found this kitschy toy and it was too cute to pass up. Toot's not getting this one though, it's going on a shelf in my craft space. :D
This cake plate is just plastic but I thought it was pretty groovy. On to a kitchen shelf it goes! :)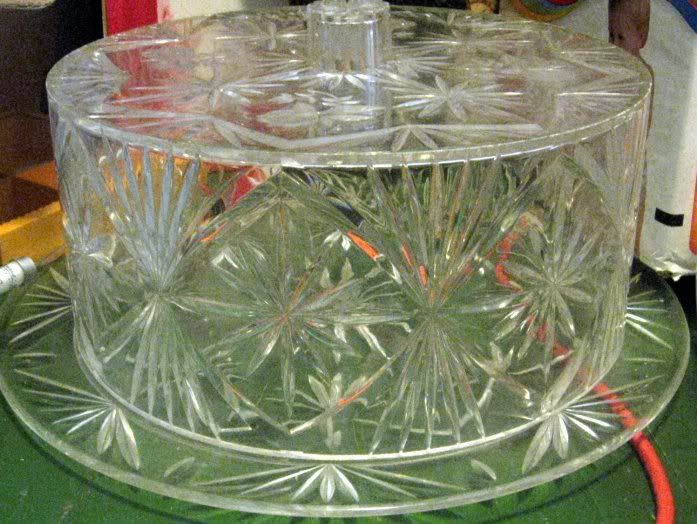 But back to
Granddaddy's Antique Mall
. Like I was saying, this place is HUGE with a ton of dealers and some really awesome things. (One dealer has the biggest collection of Monkees memorabilia I've ever seen! *drool*) The only problem with this awesome place is that the dealers know what they've got and charge accordingly.
Now, don't get me wrong, I fully support sellers of vintage and believe that you should charge according to the item's value and you should be able to make a profit. HOWEVER, I am poor so it means I miss out on a lot of fantastic things so boo. lol :P But never fear, I was able to add a couple of things to my vintage vanity endeavor. :D Like these powder puffs:

Andddddd this awesome Lady Remington shaver in its original box complete with instructions and cleaning tools: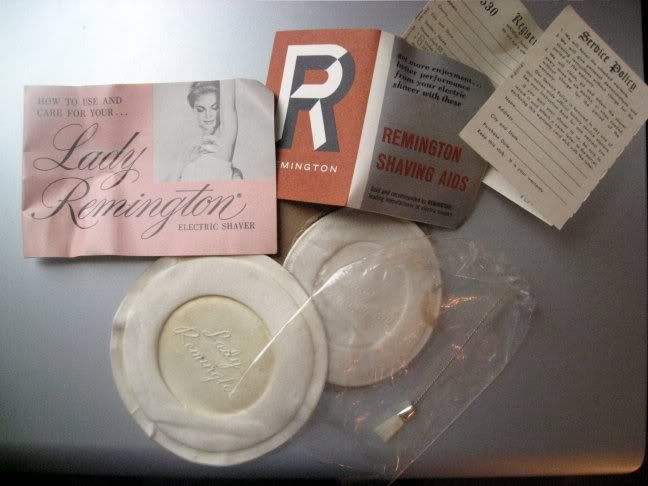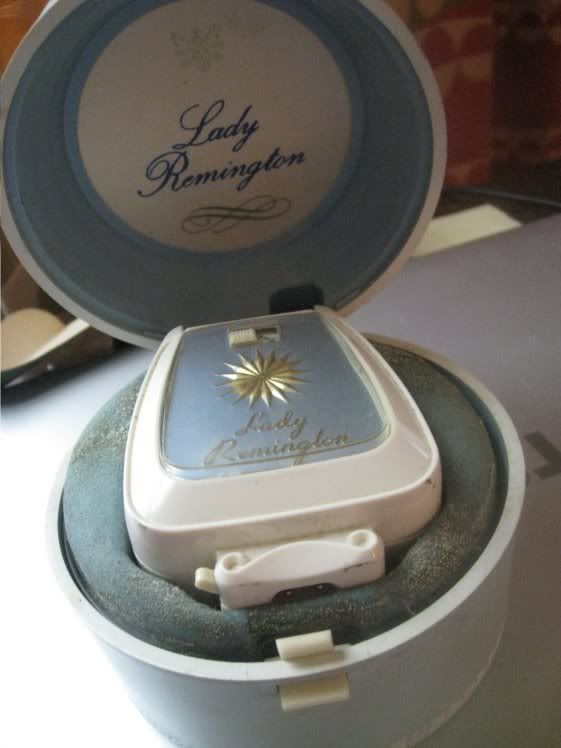 My most exciting find (at least to me) were these two end tables. Apparently the day before they were $23 a piece but I got lucky and the dealer was trying to get rid of them so I got them both for $25.
Any interesting finds where you are?