I was lucky enough to find this book from the 1940's entitled: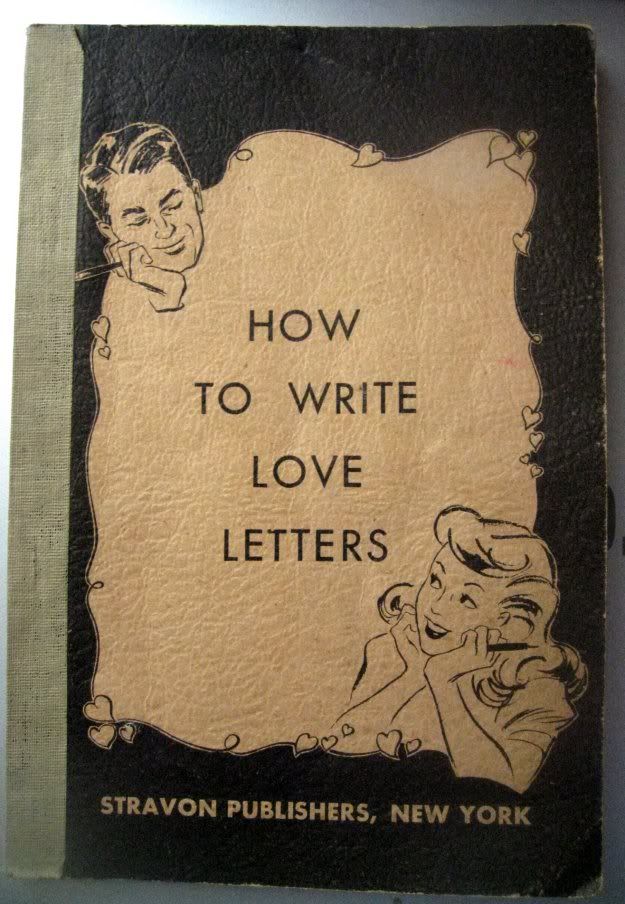 This book covers every possible letter writing topic, including grammar and spelling:
The book includes example letters of each topic which you are encourage to copy or add your own wording. From the chapter called, "How to Assure Him or Her of Your Faithfulness", we find this gem:
I especially love the part where she's so miserable from his suspicious mind that she wishes she was dead. That'll show him!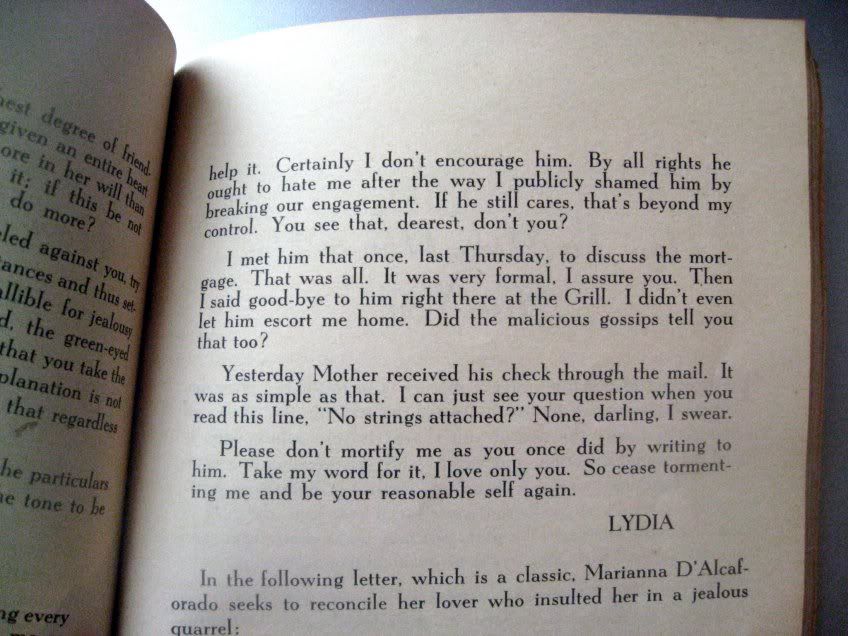 (Click any picture for larger view)
Have a great day!