My fabulously talented and very thoughtful blogging buddy Julie from
Life With The Tucker and Wolek Clan
surprised me with *gasp* my very own 1950s Betty Crocker's Picture Cook Book. Wowowowowowowowow thanks Julie!!!
I thought I would share of couple of Christmas cookie recipes from this fabulous book! You know, I also have a Better Homes and Gardens cookbook from the 60s that I inherited from my Grandmother and I think my favorite part of these old cookbooks are the entertaining and every day meal planning tips. (And there's an entire section in this book from Julie that's just about Frostings and Fillings! Score! lol)
Here's a picture of some finished Christmas cookies in the book. (I can never decide if food pictures in vintage ads and cook books look crazy good or a little nauseating although the cookies in this picture look good to me! What do you think?)
Here are just a couple of recipes from the book, sure to be a delicious addition to your Christmas baking list this year! (Please click for a larger picture.) Let me know if you make some, I'll send you my address. ;) lol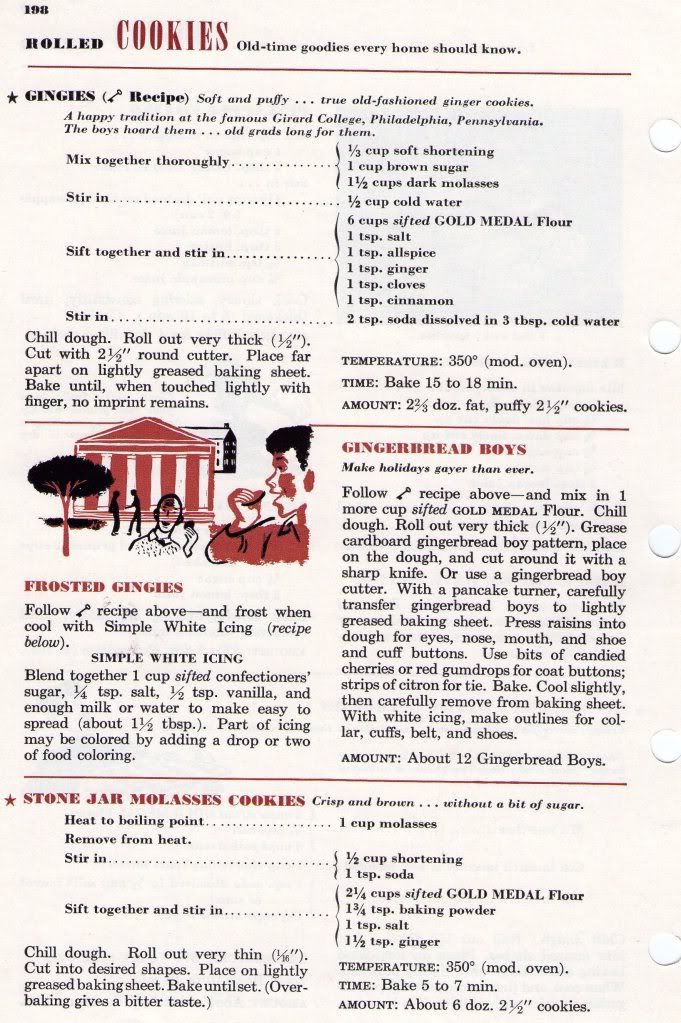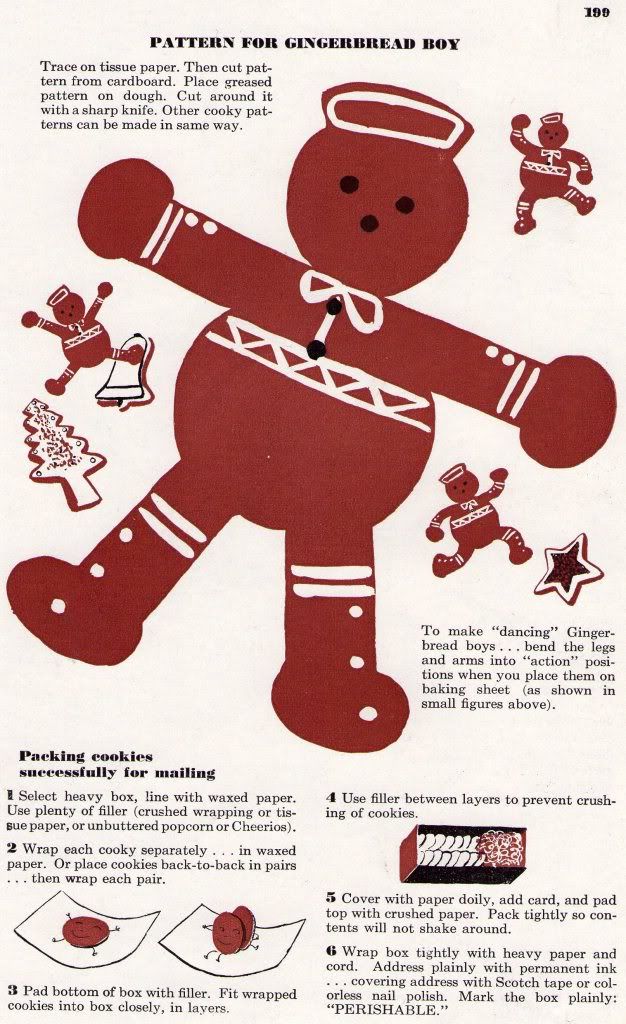 Do you like to bake during the holidays? What's your favorite thing to make?