Hi everyone!
**Thanks for all of your input and opinions on my last post! I appreciate it so much!**
I participated in Rice Babies
Vintage Love Exchange
swap and was paired with the lovely LaLa of
Simplest Form of an Elle
. I had such fun putting together a package for her which you can see
on her blog
and today I got this fabulous package from her: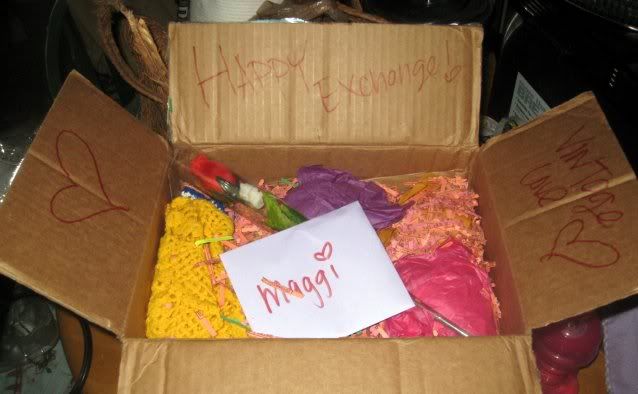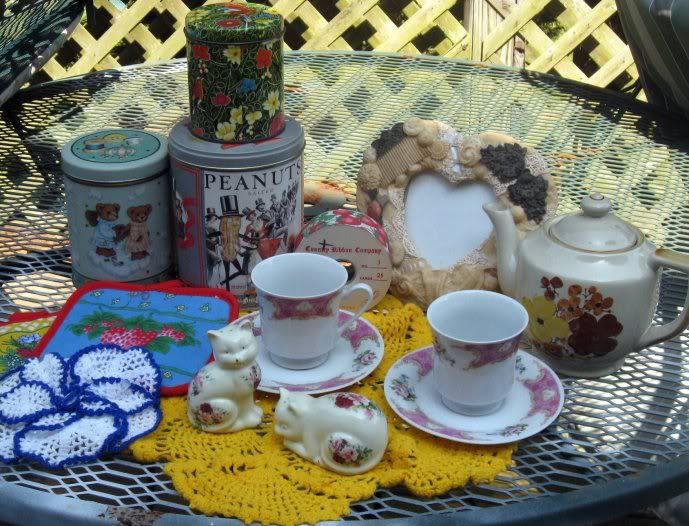 So many cute things! Thank you LaLa!!!!!
Okay, remember last week when I said I went to the best yard sale ever? Well, I wasn't kidding. My most favorite vintage place to shop ever is
Kitsch-y Cool Vintage
and I just happened to run into the owner a couple of weeks ago while shopping there. She is super groovy and told me that she was going to have a yard sale to get rid of some stock and would I want her to e-mail me to let me know when it would be? Hmm, let me think...YES PLEASE!
So that happened last week and she let me take a couple of pics (before I ransacked the place of course, lol):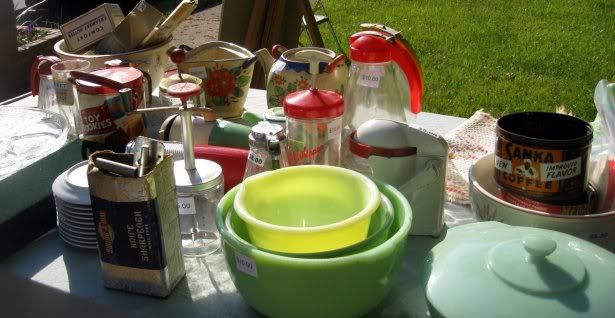 I actually only took these two pics of everything, she actually had a ton more for sale. Here's what I got: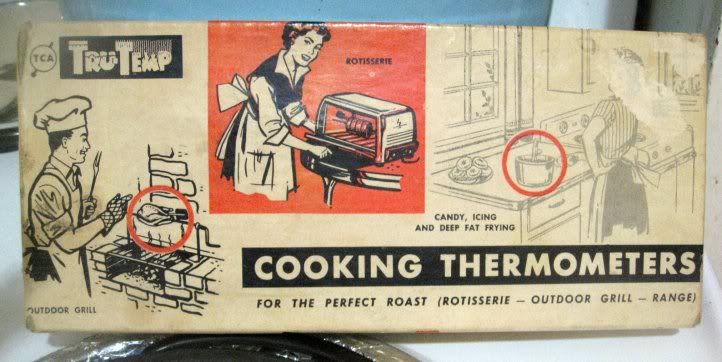 My first Enid Collins bag! It's missing some gems but I'm hoping I can track some down to fix it up. I paid (*drum roll*) $1.00 for it.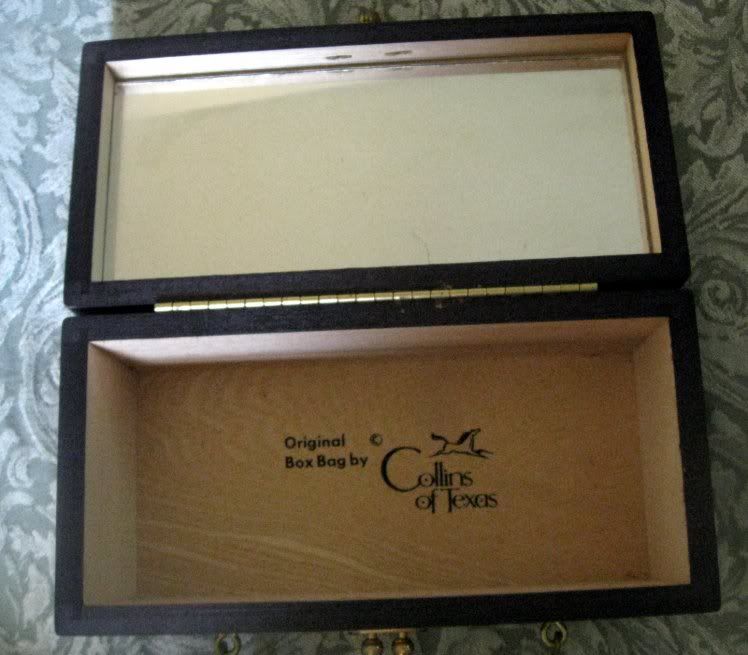 I eagerly flashed through the clothes racks she had and was lucky enough to find one shirt and four dresses, all of which fit me - awesome! So may I present my very first outfit pic, this is one of the dresses I got there (for $1.00!!!). It's a handmade dress, pink lace and it fits me perfectly - even the length is perfect! (most dresses I find go almost to my ankles, they all need to be hemmed. lol)
I'll post the others too at some point. Thanks for tagging along with me to the yard sale! :) Have a great day!