Hi everyone!
One of my favorite things is vintage ads. One of my other favorite things is crocheting and yarn crafts. I so love when all of my favorite things come together to become one super awesome favorite thing. It's like scooping dark chocolate frosting right out of the can with a peanut butter cookie. (Sorry, I'm pregnant and hungry.)
Anyhoo, I saw this awesome 1955 ad on
Ravelry
and just had to share it with you. Presenting...
Space Age Vintage Knitting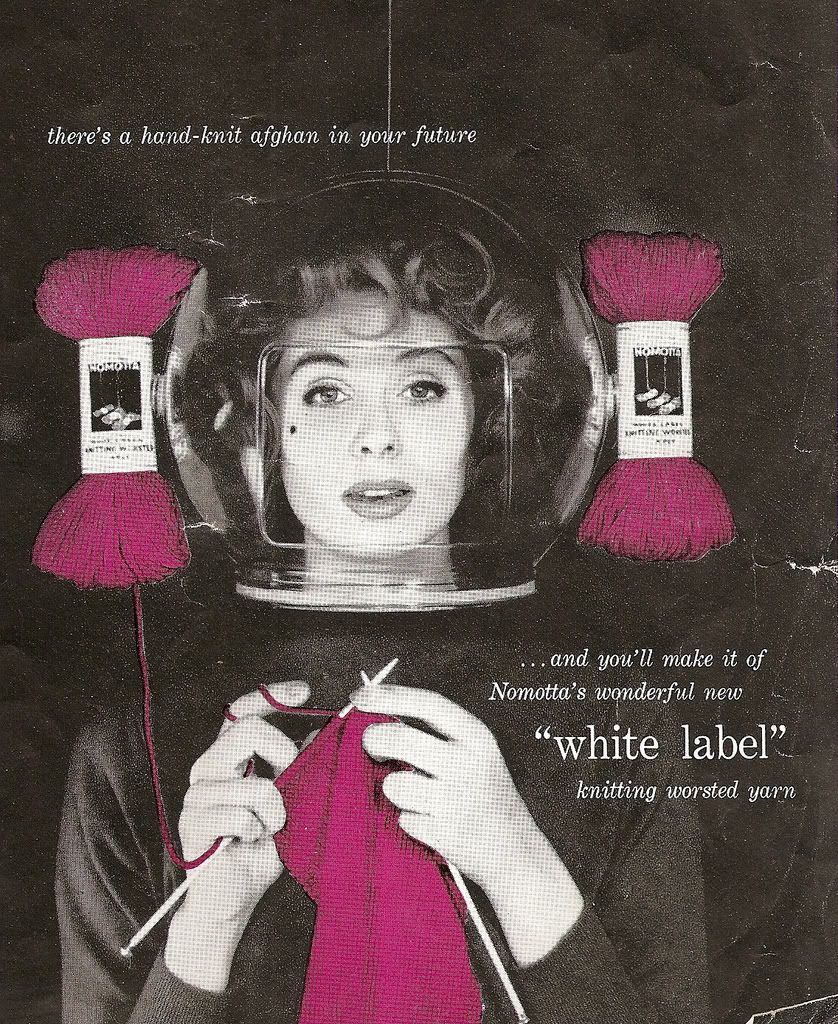 (Image used with permission by
Vintage Knits
)
Are there any current yarn ads that come close to being this cool??? :D